Hey y'all! Happy Wednesday to you and all that jazz~ :3
Today I thought would be a good time to share with you a longtime love of mine.
It's name is Raythe Reign.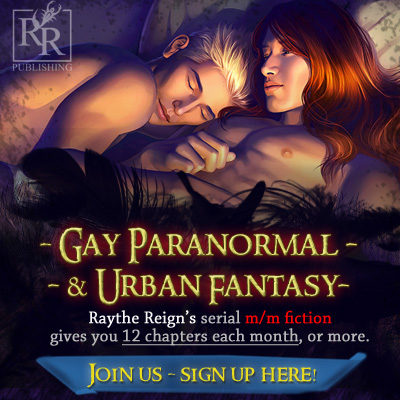 Just to be clear, I wasn't asked nor paid to provide this obvious promotion. I just fucking love everything about this woman and her mission and this AB-SO-LUTE-LY AWESOME website. ❤
Some of you might be aware of this site, others… not so much. Some of you might also have noticed the new banner on my sidebar for it. (I honestly don't know why I never thought to put one there before, but… Oh well! Problem solved! XD ) I figured, why not share the love with those who are definitely missing out?
To reiterate, here's the skinny:
RAYTHE REIGN is a site for vivid, dark, erotic serial stories and graphic novel featuring gay (m/m, yaoi) and straight (m/f, het) pairings. Take great action, mystery/thrillers, fantasy, and science fiction stories and combine them with a ton of heat and you have Raythe Reign.

Like your favorite television series, the stories are updated with new chapters several times a month on a set schedule. Approximately 50,000 words are added a month. The graphic novels are each updated once a week. The end result of all this is that there's something new posted EVERY. SINGLE. DAY.
There are dozens of titles – some completed, others still on-going serials. For the complete listing of all titles available, check out the Full Library. Here's a peak at some of the titles from the page:
Now… it is true that in order to read and see everything, you must become a Member. For a flat fee of $9.95 or less you get access to the entire site. You can download everything just like an e-book for your own personal enjoyment or read it on the site.
HOWEVER!! There are hundreds of FREE pages to read and the first chapter of every graphic novel is open to the public.
In addition, full-length Raythe Reign ebooks have a great deal — a coupon for a one-month penny membership to their subscription. This is probably the greatest thing since sliced bread because… I get it. Some people are unsure about the commitment of a subscription. This is literally the best of both world, and the best way to try it out for yourself.
So if you do buy a volume from the Raythe Reign shop, by all means, use the coupon for a penny month. You'll find it on the last page on the book.
I have been a fan and faithful member for years. What started out as something I found to be quite unbelievable, has now become something I fervently wish to live on 'til my last dying days (and well beyond)!
To do that, the membership is important – but even more important is you wonderful, gorgeous readers spreading the word about it and rallying behind it like hurricane.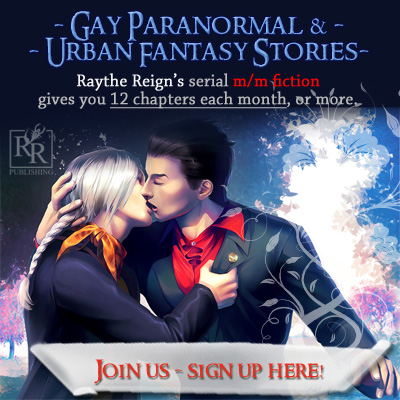 So venture forth. Tell your friends, your best buds, your devote readers and followers about this INCREDIBLE site.
AS AN ADD BONUS! FOR THIS MONTH ONLY: 1 month of Raythe Reign membership for a penny through April. Use coupon code 3B95CE33 here:

http://

bit.ly/1C1wTgi