HELLO EVERYONE! I'm baaaaaaaaaaack~!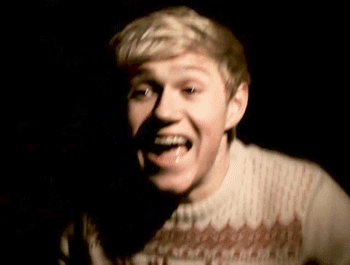 S'good to be back! What a crazy few weeks it's been!
First off, I must apologize for being completely nonexistent here on Reckless Indulgence. I was locked out of my account for about a month and couldn't find a way back in. I could look at the site, see all your lovely comments and likes and the rest, but could do nothing about it.
Thankfully, everything's working now and I have full access to my site so we can get this year started, albeit a little late, but started nonetheless. 🙂
Year of 2015 In Review:
…Some end of the year things…
So, let's see.
We had all the wonderful end of the year holidays and such. (Soon, there will be a few more (at least for me) and then — shockingly — we'll be in February of 2016! Can you believe that???) Or at least, I should have, but didn't really get the chance to enjoy it. The last two weeks of December were utter mayhem for me, and didn't get any better as I continued into 2016. Note of point: I ended the year with a death (on Christmas Day no less 😦 ) and start the year with a funeral (thankfully not on my birthday, the 1st, but on the 3rd instead). Also, the company I work for merged with another company so they decided to screw around and misplace all my information — most importantly my pay info like DAYS before I was supposed to get paid. So yeah. And those were the LEAST hectic things that happened over that period of time. 8D;;;;
Had our first two annual events here on Reckless Indulgence and I think they turned out very well! More information about that down below…
Got a new job back in June — Better pay, though the hours are bleh. Still. Pay = good. Can't ask for anything more than that, right? 😉
Made some GREAT contacts over the year, especially with publishers, authors, and fellow bloggers. You guys make all of this worthwhile and loads of fun along the way.<3
Reading Challenges. Wasn't really keeping up with some of my reading challenges in the end months, but I think I still managed to finish most of them, which is INSANELY AWESOME, btw…

183 of 52. 52

Books in 52 Weeks

 

b

y Robin of My Two Blessings. 

 —

COMPLETED!
111 of 24.

New To You 2015 Reading Challenge

 by Herding Cats & Burning Soup. 

 —

COMPLETED!
(At least) 63 of 20.

Ethereal 2015 Reading Challenge

 

b

y Riedel Fascination. 

 —

COMPLETED!
90 of 52.

2015 Graphic Novels & Manga Reading Challenge

by Graphic Novel & Manga Challenge. 

 —

COMPLETED!
183 of 115.

2015 Good Reads Reading Challenge

by GoodReads. 

 —

COMPLETED! See it here.
129 of 57.

LGBT Challenge 2015

 by Niji Feels. 

 —

COMPLETED!
4 of 4.

Play On Reading Challenge

by Half-Filled Attic. 

 —

COMPLETED!
?? of 105.

105 Reading Challenge 2015

by Read Write Love 28.

(Never got back to…)

33 of 12.

2015 The Re-Read Reading Challenge

by Belle of the Literati and So Obsessed With. 

 —

COMPLETED!
64 of 50.

2015 NetGalley & Edelweiss Reading Challenge

by Falling For YA. 

 —

COMPLETED!
???? of 1M pgs.

Read One Million Pages

 by Smiling Shelves.

(OH MY GOD — WAS NOT KEEPING COUNT AHAHAHA 8D;;;;;;; )

36 (but then I stopped counting…) of 10.

2015 Books N' Tunes Reading Challenge

by Delighted Reader. 

 —

COMPLETED!
184 of 115.

You Read How Many Books?

 by Book Dragon's Lair. 

 —

COMPLETED!
9 of 12.

Monthly Motif

 & 

Monthly Keyword

 by Kim of Bookmark to Blog. 

(I have 9 confirmed ones, but then I sorta gave up and didn't do the rest…. Whoops!)

6 of 12.

The Eclectic Reader

 by Book'd Out.  

(I have 6 definites, but I'm not sure about the rest.)

Posts:

395 TOTAL!

(Woah…)

Reviews: 64
Book Tours & Blitz: 26
Reckless Beats (Music): 52
Book Spotlight: 63
Book Haul: 7

(aha… sooo much more than this xD)

Bookish Things: 54
TIL (Things I Learned): 6 (ugh… I gotta fix this in 2016…)

(New) Events:

2

HauntoberFest 2015 

 —

SUCCESS!
2015 Secret Santa Winter Book Bash 

 —

SUCCESS!
All in all, it seems to have been a REALLY good year! 🙂 I hope to do better this year, or at least keep everything going well from here on out. Hopefully the universe won't try to hinder me (Although this year has not started off on the best note thus far. We'll have to see… :/)
Plans for the new 2016 Year
I don't make resolutions, but here are some of the things I'd really like to see myself accomplish in this new year.
Reviews. For all that is good and holy in this world, I need to get back into reviewing books. Even if I don't get into the long, detailed reviews… I need to REVIEW THE BOOKS I READ.
Read, read, always read. The past month was rough on the reading department. Nowhere near what I normally would accomplish, but RL was insanely rough.
Write more. This one I never thought I would have to say, but truthfully, I haven't really done as much writing as I used to and that SCARES THE LIVING SHIT OUTTA ME. I have so many ideas inside of me that just need to break loose… So many worlds and characters and stories and lives, loves, and woes that need telling… If anything gets in the way of that I will have to tell them to sod off before I break something.
MORE. MUSIC. Not to say this will ever be a problem, but it might be some sort of cosmic sin if I don't at least mention it.
Blog consistently. Keep to at least 1-2 posts weekly. Hopefully more, but AT LEAST that. Also, try to add more to these areas:

TIL (Today I Learned)
Book Haul
Book Reviews
That's it for now!
Once again, it's good to be back. 😉
Tagged: 2015, 2015 year in review, reading challenge, reading challenges, status, status update, updates, Year In Review